Apr 16, 2019 12:06 PM Central
Oily Besties
We wouldn't be the Oily Besties Community without this bomb shell creative beauty!
Y'all I want you to meet Abigail Burton.
Hi Everyone, I'm Abbie! I've been using Young Living since January of 2014, and to tell you these oils are life changing is an understatement! I am a stay-at-home-mom of three who are the sole reason I began the journey of converting our home to more natural practices. When I become a Wholesale Member, I had zero intention of "working the business", however, as I integrated Young Living products into our daily routines, a deep love and respect for both the company and products grew. When my friends and family started to inquire, I started sharing and then teaching cam shortly there after.
Today, I spend my time helping others ditch and switch nasty products out of their home and replacement them with essential oil infused goodness, as well as leading a team of like-minded oilers do the same. Young Living has opened doors for me that I never imagined and I'm a better person today because of it.

Here is a little bit of how this journey has impacted our lives. My husband and I had been trying to get pregnant for 12 mos following a miscarriage. I was using Progessence Plus to help with hormonal balancing, but I wasn't consistent through most of those months. The 12th month, I decided to go all-out oily to support my reproductive system. I did a morning ritual of EndoFlex and Dragon Time, and nightly I applied Progessence Plus; as well as using NingXia Red for dietary purposes and MultiGreens as a daily supplement. The following month, baby #3 was conceived, and I had a healthy pregnancy. He is nearly three years old and we feel so blessed to have oily support for our life's journey as well as for the continued growth of our family!
Mar 1, 2018 11:15 AM Central
Oily Besties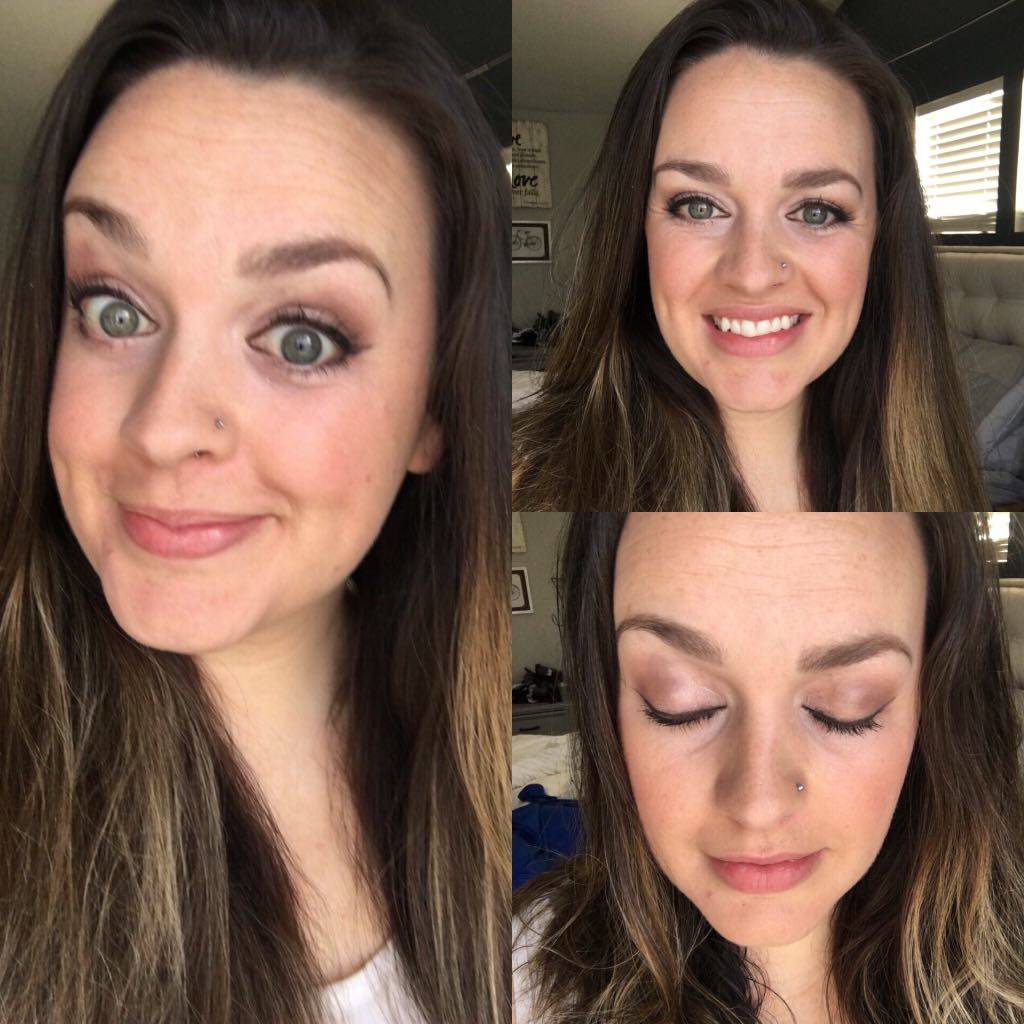 Today's Beautiful Bestie is my very own Bestie, village mate and Co-Founder of the Oily Besties, Stephy Wilkins!

Hi Friends, Stephy here!!

I am a Colorado living Oklahoma Girl, lover of all things nature, Mama Bear that is devoted to all things growth (emotionally, spiritually and physically). What makes my life journey even greater is that I have these amazing Young Living oils and products to sweeten the deal!

My fambam of 5 (3 Littles and one Handsome Hubby) started on our Young Living journey in the fall of 2013 and still to this day are in awe of the freedom that it has brought each of us.

If I was stranded on a deserted island and could only take 3 Young Living products with me they would be:
1) Sulferzyme - 'cause it straight up right's my dietary wrongs, as well gives me glorious hair & nails. I mean, a girl has to have good hair and nails...even on a deserted island!
2) ImmuPro - I love good sleep and a strong immune system!
3) Endoflex essential oil - Just because I'm on a dessert island doesn't mean my hormones disappear! ;)

I have been a mineral make-up user for over 10 years now but wasn't aware just how many toxins I was putting on my face and in my body, on a daily basis. I've started Ditching & Switching my make-up to Savvy Minerals and am so impressed with the quality, coverage and feeling of each one I use!!

My Savvy Selfie products are:

Skincare/Facial Prep:
ART Gentle Cleanser or Satin Mint Scrub
ART Refreshing Toner
ART Lightweight Moisturizer

Make-Up:
Savvy Misting Spray
Savvy Essential Brush Collection
Cool 2 foundation
I Do Believe You're Blushin' blush
Unscripted eye shadow - crease
Multi-Tasker - brows & eye liner
Diamond Dust veil - highlighting/contouring & mixed with a little Cool 2 foundation for shimmery all-over eye shadow

Please feel free to follow Stephy's Journey on Instagram @stephywilkins